Ukraine Group Tours or Individual Ukraine Travel
R.J.'s Travel Ukraine Specialist Staff
---
R.J.'s TOURS LTD
OUR STAFF
---
R.J.'s TOURS LTD is owned and operated by Patricia and Randy Rosychuk.




Patricia has over 15 years of travel experience and Randy is fluent in Ukrainian.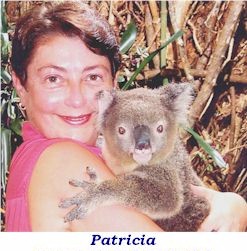 Our staff consists of:
In Canada:
Randy Rosychuk
- Ukrainian group tour and individual Ukraine travel specialist.
Patricia
- Manager and Sun spot holiday group tour and cruise specialist.

In Ukraine:
Our Escorted Ukraine Group Tour Specialists
Ihor

Svetlana

Walter

---

Our agency specializes in SERVICE!

All our tours are escorted from beginning to end by either Randy or Patricia.

In Ukraine we are joined by Volodimir and our full time photographer, Yuri, who videotapes and edits every tour. Narration and music are then added. Copies of the videotape are offered to our clients at the end of the tour.

It would be our pleasure to assist you with your holiday plans, be it to Ukraine or anywhere in the world.


---
HOME | CONTENTS | GUEST BOOK | STAFF | UKRAINIAN HOUR
SUN & FUN | COUNTRY MUSIC | UPCOMING TOURS

UKRAINE CONTENT
Calendar | Car Rentals | Corporate & Individual Travel | Cruises | Documentation | Facts | Family Searches
Hotels | Internet Links | Itineraries | Photo Catalog | Rail | Special Group Tours | Travel Tips

PLUS THIS YEAR'S EXTRAORDINARY UKRAINE TOUR
Need help with your computer?
or perhaps you've been considering computer training?
In Edmonton, check Darwin Fedorick first!
Click here to see what he offers!
Copyright © 1997-2001 by Darwin Fedorick. All rights reserved.
Revised: 18 Nov 2001 01:23:09 -0600.