THIS TOUR VERY QUICKLY SELLS OUT EVERY YEAR!!
We suggest booking early in order to avoid disappointment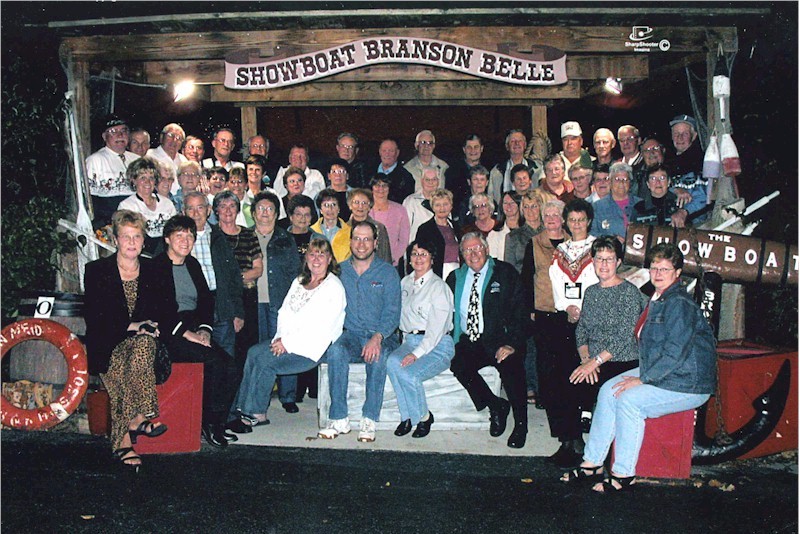 Here's Patricia with one of our previous tour groups.
---
A few of the tour highlights...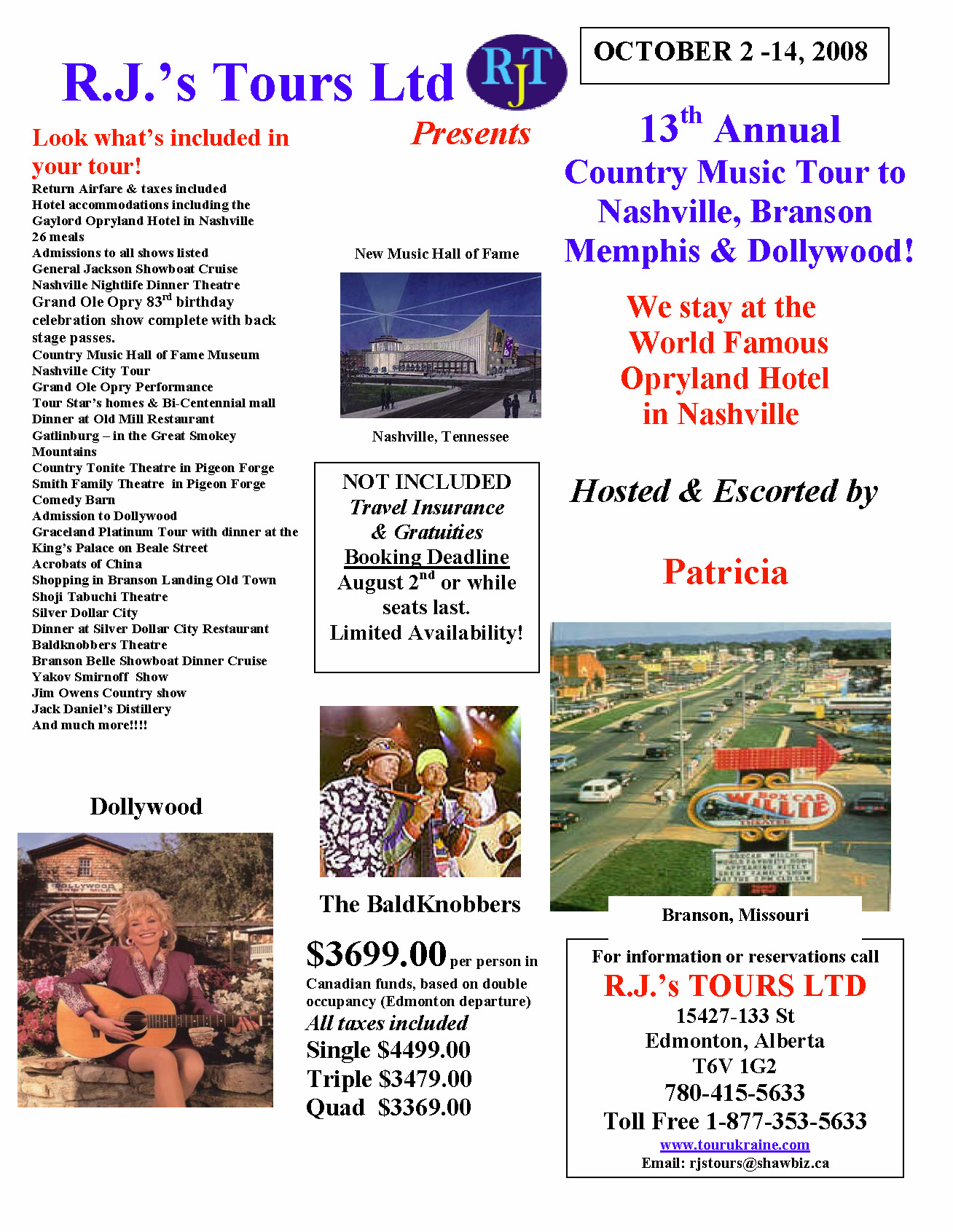 ---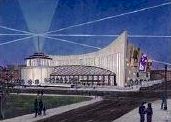 ---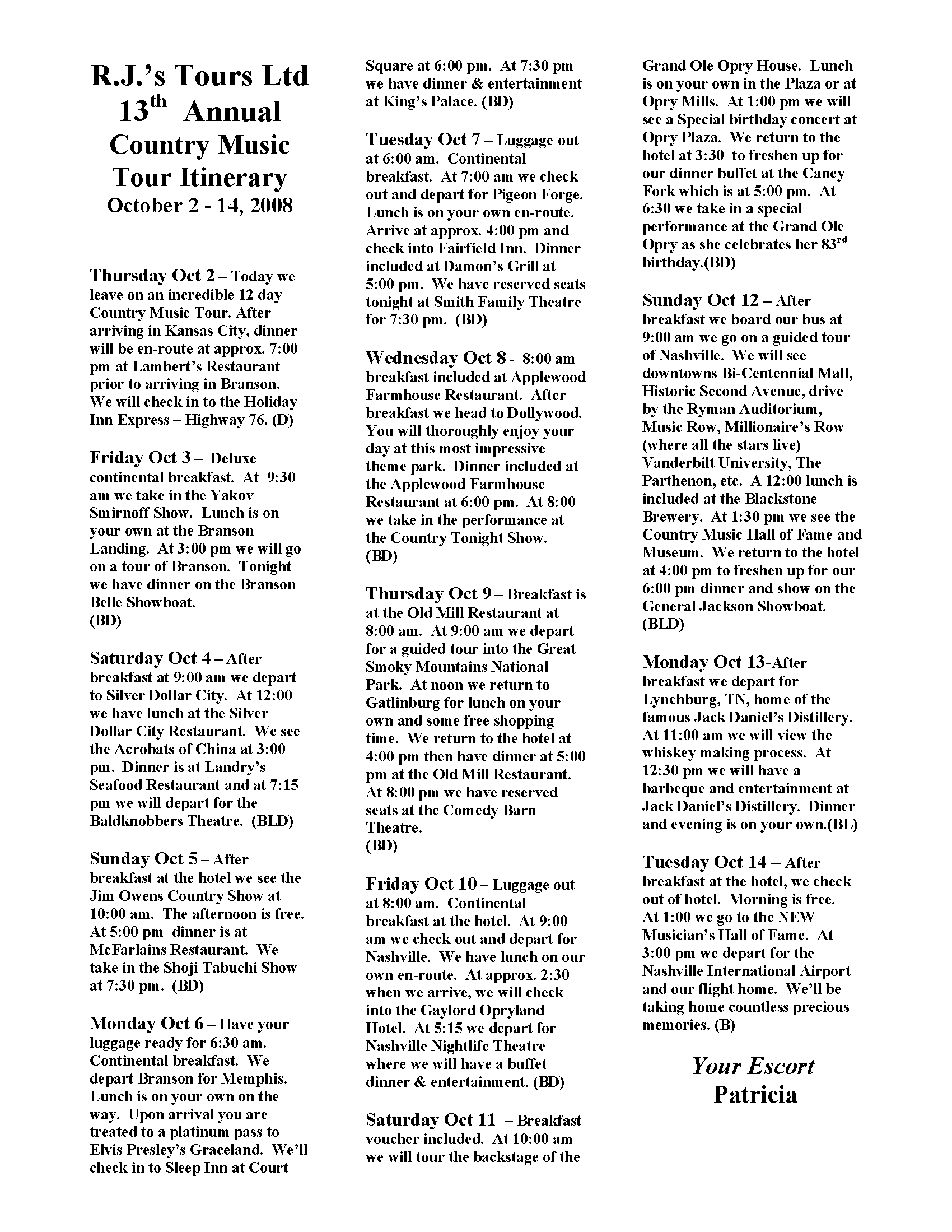 ---
BONUS!!!! ON EVERY TOUR TO NASHVILLE WE STOP AT THE RECREATED FULL-SCALE PARTHENON. BETTER THAN THE REAL THING BECAUSE IT INCLUDES THE GILDED STATUE OF ATHENA AND THE ELGIN MARBLES. THESE ARE MISSING IN THE ONE AT ATHENS. http://www.nashville.gov:80/parthenon/
---
For additional information please enter the following information then use the "Submit" button at the end to deliver your request to us.

HOME | CONTENTS | GUEST BOOK | STAFF | UKRAINIAN HOUR
SUN & FUN | COUNTRY MUSIC | UPCOMING TOURS

UKRAINE CONTENT
Calendar | Car Rentals | Corporate & Individual Travel | Cruises | Documentation | Facts | Family Searches
Hotels | Internet Links | Itineraries | Photo Catalog | Rail | Special Group Tours | Travel Tips

PLUS THIS YEAR'S EXTRAORDINARY UKRAINE TOUR
Need help with your computer?
or perhaps you've been considering computer training?
In Edmonton, check Darwin Fedorick first!
Click here to see what he offers!
Copyright (c) 1998-2008 Darwin Fedorick. All rights reserved.
Revised: 18 Jan 2008 01:23:09 -0600.